Biography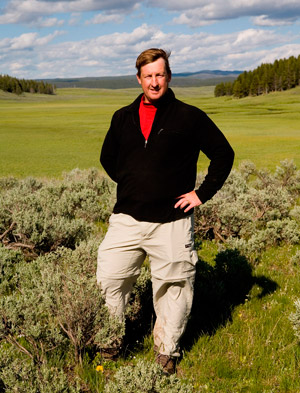 Ed Fuhr is an award-winning photographer with a strong focus on landscape and wildlife photography. He has captured glorious moments of light and color in some of the most beautiful landscapes in the Rocky Mountains and East Coast. Ed's wildlife photography depicts wildlife both intimately and within the larger landscape. Ed's collection of grizzly and black bear behavior has been widely acclaimed. Ed exhibits these and other images as varied as natural abstracts, garden and cityscapes and the human actor.
Ed has been photographing seriously for nearly 30 years. He is also a licensed attorney who chairs the securities litigation practice of one of the nation's largest law firms. "Photography for me requires the same attention to detail, discipline and hard work that my legal practice demands. But my photography is also a documentation of my effort to follow the spirit's quest to find a connection to something greater. Maybe that quest is spiritual. Maybe it is human and personal. But it is, for me, a never ending journey. Or so it seems now. Ultimately, my best photography has come from those moments when I have understood something within and been able to find its connection in the world around me. Ultimately, I hope, too, that my photography reminds and teaches that there are indeed special places worth celebrating and preserving for those that follow long after us."
Ed is currently based in Virginia and travels extensively through the western landscape and the mountains and low country closer to home.